An accident leaves Rojas out of the 6 Hours at the Glen
29/06/2014 05:29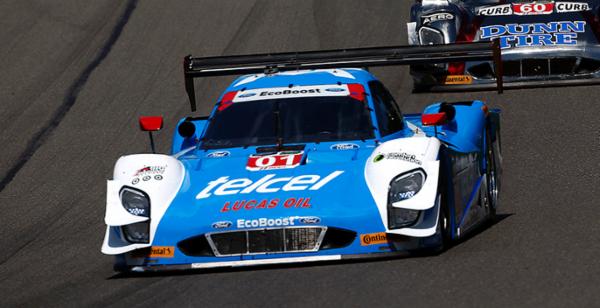 Watkins Glen, New York, June 29, 2014 ? An unfortunate race after Escudería Telmex driver Memo Rojas Jr., together with his Telmex Ganassi Racing teammates Scott Pruett and Sage Karam got involved in two accidents during the 6 Hours at the Glen.
The Mexican driver had a contact while driving his Porsche 911 prototype #01 and had to pit to repair it. Mechanics managed to bring it back to the track but several laps behind the leaders. Ten minutes before the end of the race and with Pruett driving the car he had an accident, this time with Challenge Prototype 8, but this time the accident was much stronger.
Officially positioned eighth in their category Rojas sees difficult to crown themselves as winners of this first season of the United SportsCar Championship, despite having five more races to go and anything can happen.
Next race for Memo will take place on July 13 at the Motorsport Park in Bowmanville, Ontario, Canada.
Memo Rojas Jr., Telmex Ganassi Racing #01:
"This has been a day I wish to forget and I believe the whole team too. We didn't have the best car and we had a contact in the first half of the race during my turn with a GT car, which made us pit to repair it, causing us to lose nine laps. This obviously leaves us out of the fight for the win, however we could recover and were almost in seventh position at the end of the race but unfortunately Scott had a contact with another car, which left us out of the competition. The combination of elements was not what we wanted. This is obviously a tough setback in the points, but we won't give up. When we have been competitive we are invincible and we hope that we can remain like that for the rest of the races. We need some balance in terms of engines since the Corvettes certainly have the biggest advantage. We will see what happens in the next races where we need to recover the consistency and have solid performances. This is the first time in the history of the team that we have two races without finishing, Detroit and here. It is not something we are accustomed to but we are going to do our best to recover. Thank you all for your support and my sponsors Escuderia Telmex, Red Bull, Oakley, Interproteccion, Peugeot, Marvin Watches and Sport City".